Infant Baptism
Infant baptisms are normally scheduled on the second and fourth Sundays of the month at 1:15pm and on the first weekend of the month during Mass. There is a preparation session for first time parents and for parents who have never before attended a preparation session. Godparents are strongly encouraged to attend this session too.
Our next preparation sessions for parents (and, if possible, godparents) are scheduled for September 12 and November 7 at the Rectory. All sessions are on Monday evenings from 7:00 to 8:15pm. Please call the parish office (312-644-0036) to register for a preparation session.
Apply for an infant baptism by submitting the form available here. We urge you to submit the form at least four weeks prior to the requested baptism date.
Adult Baptism
The Baptism of adults follows upon the completion of the Rite of Christian Initiation of Adults (RCIA). The RCIA meets at Assumption on Sunday mornings from September until May. It is for adults who have never been baptized, were baptized in another Christian religion and now wish to explore becoming Catholic, and for those who were baptized Catholic but did not attend Catholic School or attend Religion Classes. There is a special Adult Confirmation Program offered by the Archdiocese of Chicago for those who were raised Catholic but were never confirmed. For more information, call Fr. Joe Chamblain, O.S.M. (312) 644-0036 ext. 11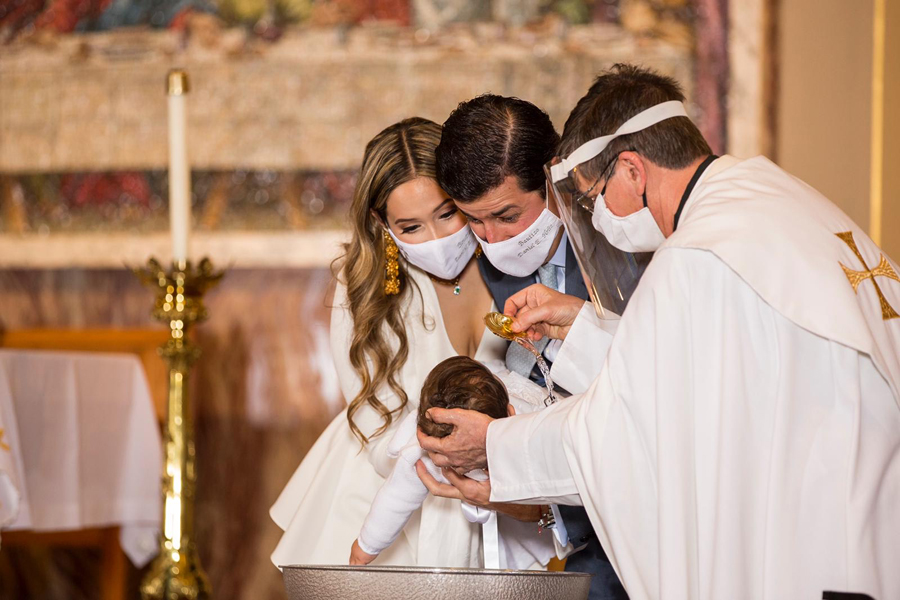 Baptism during the 2020 COVID precautions: Daniel Enrique Hrlic-Bermudez